Hey,
I found a strange behavior and I don't know what to do with this. I'm using make to create a record in Tabidoo table. The table has "Date" field in it, but without time. Make tells me that the date format should have zero time or it will give me an error. I want to put actual date in the new record, but there is something strange.
There is a variable in make.com called "now". It gives actual date and time. To zero the time I need to format this date properly. So I'm using formatDate() functions to get the proper result. But when Tabidoo gets it it's one day before with time 02:00. I think it may be something with time zones there, but I'm not quite sure what it may be.
Here are screenshots of the behavior: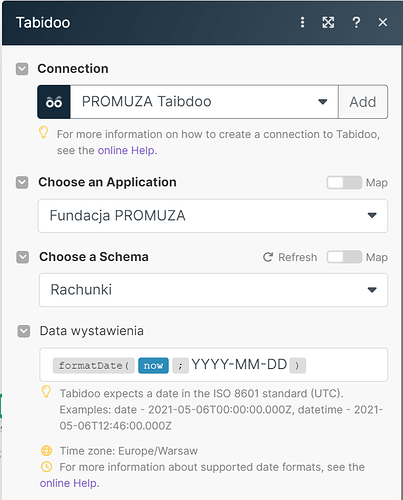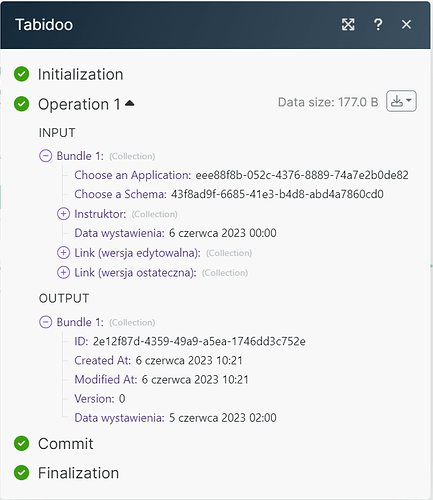 Look at the "Data wystawienia" in the input - it's ok, but the date in the output is wrong? What might be the problem?